An Exhibition of New Works by Sleepless Kao
April 20, 2020
An Exhibition of New Works by Sleepless Kao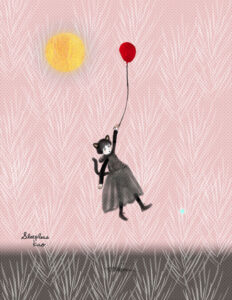 Dear friends and art lovers,
My exhibition and opening reception on April has been put put on hold during the serious health challenge we are currently facing.
 Live streaming of the show will hopefully be rescheduled at a later date, so please stay tuned.
Thank you for your patience; peace and good health to you all!
親愛なるアートラバー・サポーターの皆様へ、
4月に予定していた展覧会とオープニングレセプションはコロナによる状況のためキャンセルすることをお知らせしなければなりません。
どうしたら皆んなを元気にできるかの方法を考えています。 オープニングレセプションとライブストリーミングは後日再スケジュールされますので待っててくださいね。
2020年10月に南青山のスペースユイで予定している個展では皆さまにお会いできることを楽しみにしています。