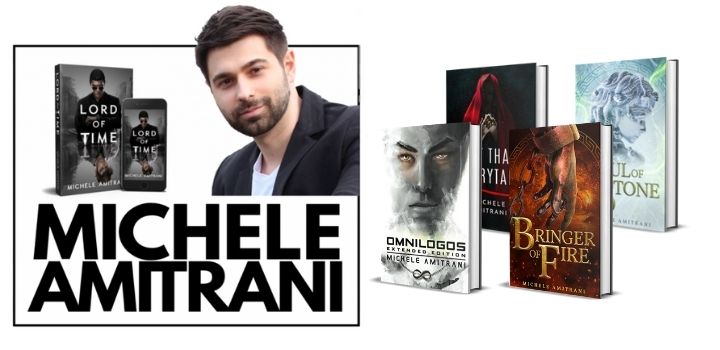 Profile

News

Products

Places
Michele Amitrani is a self-published author living in beautiful British Columbia. He has grown up writing of falling empires, space battles, mortal betrayals, monumental decisions and everything in between.

He now spends his days traveling through time and space and, more often than not, writing about impossible but necessary worlds.

He writes dark fantasy, epic fantasy, science fiction and lots of other cool stuff. He is also the co-host of the Strategic Authorpreneur Podcast and has taught self-publishing and book marketing workshops on several online venues.

When Michele is not busy chasing dragons or mastering the Force, you can find him at MicheleAmitrani.com or hanging out on Facebook at /MicheleAmitraniAuthor.

Subscribe to his newsletter to get an exclusive story.

No shops found.
Send Michele Amitrani a message